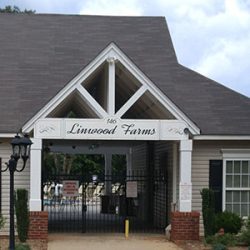 A Homeowner's Association or HOA is usually defined as a nonprofit organization created to govern neighborhoods with a list of rules called "The Declaration of Covenants, Conditions, and Restrictions" (CC&Rs). The growth and popularity of HOAs can be attributed in large part to The Federal Housing Administration. In 1963 they demanded that if homes and condominiums wanted to be considered for insurance, they must be apart of these associations. The reason for this demand was they were trying to encourage families living in cities to move to the suburbs. Local governments obviously supported this decision and thus the Homeowner's Associations began. There are many benefits to having an HOA and this article will describe three big ones including general neighborhood maintenance, resolving conflicts or collecting dues, and organizing meetings or activities.
General Neighborhood Maintenance
Most neighborhoods, have something called "common areas". These areas usually include things like playgrounds, pools, parks, parking lots, and so on. While residents usually love having these kinds of bonus features, it's not usually their responsibility to take care of them. This is where the HOA comes in. A good association will have a list of experienced, skilled maintenance crews on hand that they can contact for these kinds of things. This is also important if plumbing or electric things go wrong within those areas. This bonus is also great for landscaping. Having a beautiful neighborhood will increase the values of the properties and encourage potential residents to seek out a home in that neighborhood.
Collecting Dues and Dealing with Issues
While this might seem like a negative aspect of HOAs it's actually a positive. Having a monthly fee allows for these associations to maintain the beauty of the neighborhood by keeping it clean and paying their maintenance employees. Another great benefit of HOAs is having them resolve issues between neighbors. While everyone hopes to be a great neighbor and never have any conflicts, they do tend to arise. HOAs provide a non-biased way to resolve these issues and keep the peace within the community.
Creating Social Gatherings
Many people want to feel safe in their neighborhood. A great way to do that is by planning gatherings during holidays or around special events. This gives neighbors a chance to meet each other and give a warm welcoming feeling that every resident is looking for.
There are many more benefits to having an HOA; in a nutshell, HOAs provide communities with a sense of peace and safety and try to keep their neighborhood as a desired place to live.
---