News from the Board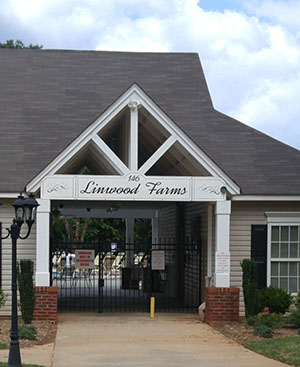 We hope everyone had a very Happy Holiday Season. We are trying to decide whether Winter or Spring has arrived. Either way, enjoy the mild weather.
When driving into the neighborhood, you may have noticed the additional lighting that has been added. The Board would like to thank Susan for all her work. The addition just adds to the neighborhood. If you have been following issues in our neighborhood, you would have seen some of the graffiti that was added to the playground area. We had a company come in and pressure wash everything off. While they were here, we also had them do the entrance monuments, including down by the Church. Everything is spotless. If the Board finds out who is doing this to our neighborhood, charges will be filed against the violators.
There are a few issues that need to be brought up. The first one deals with internet service. In particular, Time Warner. We are being told by Homeowners that we are blocking them from getting Time Warner service. NOT TRUE. A few years back, the Board met with Time Warner and tried to get them to come into Linwood Farms. After a year or so of following up, they told us it was not economically feasible. This past Thursday, I went to the Time Warner offices in Huntersville. After much run around I obtained contact numbers of people that can actually answer our questions. Here are some answers. Time Warner has fiber cables under Main street, not Linwood. They would either have to bury lines or install new poles along Linwood. Then they would have to install 3 Nodes in our neighborhood. Each handling 100 or so homes. Of course, they would be making a mess in the neighborhood, but would clean up afterwards. The cost to them would be in the millions. Time Warner would not do this, but Charter may. They're going to run the numbers again. Also, there is no blocking by either this Board or the town. The only area that can be blocked by the town is the downtown area since it does not have a right-of-way.
The second subject is a follow-up to the information given in last month's newsletter involving the new development across Linwood Road. The Board decided nothing can be done working with the town or county, so Sean and I went to the State EPA and filed a complaint. They are supposed to start their investigation this month. Hopefully this can delay any construction across the street.
The Third deals with MI Connection. I spoke with the CEO of MI Connection and discussed the problems the MI Internet users are having. He told me that they had purchased a new company that had equipment that would enhance service. Of course, things didn't go as smoothly as they expected when upgrading. In other words, service was screwed up for a few months. They heard the complaints and have been fixing them as quickly as possible. Linwood should be fixed by the time you read this. If not, let us know. I have the CEO's cell number and will call.
The last topic deals with our Budget and Annual Meeting. Since everything that is discussed at the Budget Meeting is also discussed at the Annual Meeting. Very few people attend the Budget meeting, so in order to cut costs and save us some time we have decided to combine meetings. Our Annual meeting will be on May 23rd at 6:30pm at the Charles Mack Center. Hopefully more will attend.