News from the Board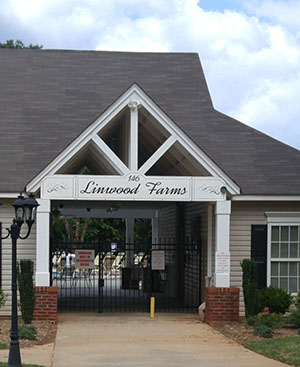 Summer is only a few days away, but I think everyone knows it actually arrived 2 weeks ago. Make sure you use sunscreen and drink plenty of fluids when going out in this heat. Safety first.
The Board would like to thank everyone that attended the 2016 Annual Meeting. We went over our financials, items accomplished in 2015 and where we are heading in 2016 and 2017. Next year we would like to see more attend to get even greater input. Again, thanks to those homeowners that always show up.
Everyone should pencil in July 30th. We will be holding a community wide event on that day. More information will follow as we put the event together.
On to a subject that has caused a huge concern for us. The pool. First, a couple of times this season, we have caught people putting furniture into the pool (lounge chairs and regular chairs). This is absolutely forbidden. Our pool is fiberglass lined and those items can severely damage the pool. Last year someone damaged the pool and it cost THEM close to $2000.00 to fix. Second, people have been holding the gate open for others that do not have Key FOB's. We have found numerous people from outside of our community using our pool. Homeowners are letting them in even though they do not know who they are. We pay for the pool, not them. Also, some homeowners in arrears are not allowed to use the pool until all dues have been brought up to date. It's not rude to close the gate behind you and inform the person there that they need an active Key FOB to get in. Third. We have found out that some homeowners are running daycare centers out of their homes. If they want to violate the law, that's their business. But, when they bring the children to the pool it becomes ours. Our insurance does not cover this type of activity and being a non-profit can cause our status to be put in jeopardy if a for-profit business is using our pool. Violators will be suspended from the pool if caught. Forth. Guest limits and parties. There is a limit of 4 guests per household. Also, all homeowners that want to use the pool for a party or church groups must submit a request for approval (Pool Party Request Form) and give a deposit if approved. If you have been at the pool, you would have noticed the volume of people that are coming. Homeowner use is our priority, everyone else is secondary. Fifth. When using the bathrooms, clean up after yourselves. We have purchased small garbage cans for every stall in the women's bathroom. Use them, not the floor. Also, the person/persons punching holes in the men's bathroom wall will be prosecuted when caught.
The Board has ordered and received 6 new cement tables for the pool area. Along with the help of our landscaper, Sean and I unloaded and moved 8000lbs of materials. We are going to assemble them in the next couple of weeks. It would be nice if a few VERY strong people volunteered to help. HINT. Also, hopefully, everyone noticed the new Linwood Farms sign above the pool entrance. We hope everyone agrees it adds a little something to the building.
Last but not least, July 1st is approaching fast and our second installment of our annuals Dues is due on that date. Everyone was issued a coupon book in February. It's now time to use the second coupon.
Have a safe and enjoyable summer.