News from the Board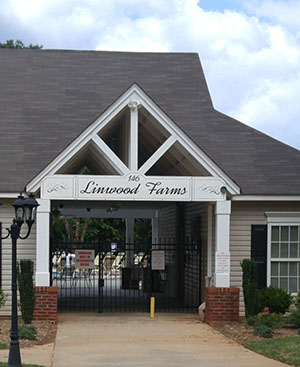 During this season of giving, let us take time to slow down and enjoy the simple things. May this wonderful time of the year touch your heart in a special way. Wishing you much happiness today and throughout the New Year.
The Board would like to thank Susan and Lisa for all the work that they did for the Christmas Tree Lighting Ceremony. We would also like to thank the South Iredell Fire and Rescue for giving Santa a ride to our neighborhood. Sean, you picked out a great tree.
Unfortunately, we need to cover some non-holiday topics. The first being signs at our entrances and pool area. When people stick signs into the ground at these areas, they are risking puncturing our irrigation lines. During the summer, you might have noticed water leaks. This was caused from signs breaking our irrigation lines. Please try to attach them to posts or trees. Also, many homes have large amounts of mold on them. The winter is not the best time to have your homes pressure washed, but pressure washing can be done in the spring. If your home has been cited, please have it cleaned this coming springtime. Also, we realize trees drop their leaves at different times, but all the trees should have shed them in the next couple of weeks. Please rake them to the street for the town to pick up. Having the wind blow them onto your neighbor's lawn is not considered raking them or very neighborly.
This last subject should concern us all. The potential new development across from us on Linwood Road. Sean and I, as well as a few residents, attended the monthly Town Commissioners meeting. We listened to the spokesperson for the developer and then the developer himself. They wanted a rezoning from a R2 to a R3. They offered no plans, nor were they able to answer any questions about the development itself. I was given 3 minutes to speak. 3 minutes versus unlimited time for the developer. I guess the Town considers that fair. I brought up the lack of infrastructure to handle the addition of 460 homes. I told them with the construction of 3 additional communities down Linwood Road (2 on Teeter and 1 on Linwood), as well as, 3 additional communities down Main Street, our road systems cannot handle it. Water pressure is low in Linwood Farms because we are at the end of the water system. I told them that during the summer there are times where the water is barely a trickle. This was confirmed by a Town employee who stated that we are on an 8-inch dead end line. They would have to go to a 12-inch looped line to increase pressure. I also brought up the fact that a good portion of the land that they want to develop was used as an unofficial dump for decades. Again, this was verified by land owners that surround the property. One stated that the landfill was 40 to 60 feet deep and covered over. I asked if there was a EPA study done. No answer. I finally brought up the fact that we already have one development under way behind us without town oversite. Blasting without notifying surrounding areas. Early morning blast without warning and drainage water lines running to our property without permission. 3 Minutes up.
They offered no plans and no answers, yet Commissioner Lisa Qualls defended him. She stated she has known the developer for decades and trusts what he is doing. She is not our Commissioner, nor does she represent us. Nor is she representing the tax payer. Obviously, she represents the developers. Qualls and 2 other Commissioners voted for the zoning change. 3, including OUR Commissioner voted against. Our Rubber Stamp Mayor broke the tie and voted for the rezoning. Remember that during the next election.
The Board will stay on top of this and pass along any information that we get.
Have a safe and happy holiday season, and a happy new year!