Volume 8, Issue 6 | June 2015| Visit Our Website | Forward to a Neighbor
DO NOT REPLY TO THIS MESSAGE | Contact the Board
News from the Board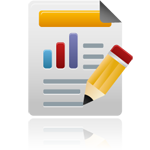 By the time this newsletter is published, two very important things has occurred. By now, everyone should have been notified by our NEW management company, William Douglas Management that they have taken over the managing of our community. We have been with Cedar Management for over 7 years. They handled our business extremely well for the first 5-6 years, then problems started occurring. The Board was not happy with the way they handled our business and after the way they fumbled our March 1st dues notices and sent out violation letters without our approval, we decided to terminate our agreement. William Douglas Management is run very differently. First, they are more high tech which means that everyone will be able to access their own accounts online. This includes Dues, Violations, ARC, etc. Second, the Community Manager takes full responsibility for the community that they are responsible for. They do their own drive thru for violations and do not rely on someone else. They also offer ongoing education for Board Members which might be required by law in the near future. In fact, over the past 2 years, I've attended 2 of those seminars put on by the lawyers that co-wrote the laws that govern HOA's. Finally, their fee schedule is completely different. No more excessive charges for letters. Having said that, we insisted on a 30 day termination clause if needed.
The second thing that is occurring as I write this involves our Pool Parking lot. The cracks have been repaired and the lot has been repaved. It will take 2 days for it to cure. If you are wondering what that tannish stuff on top is. It's sand. It helps in the curing process. On the second day they will blow the sand off and paint new stripes for parking. That will need one day to completely dry.
Before I sign off, I want to remind everyone that they can sign into their own account page at William Douglas Management at www.wmdouglas.com. You will have to setup your own user name and password. The individual accounts might not be fully setup yet, but will be when all the data transferred from Cedar is inputted.
News from the Pool Committee
Now that school is out, the summer season has begun, especially at the pool. So that we may all have a enjoyable pool season, remember that the pool is a family friendly area and we remind you to treat it that way. Upgrades are still being made and we ask your patience in that matter. Some of them are, upgrades to the security systems, repaving and painting of the parking lot will begin in a week or two and the parking lot will be off limits for aproximately 3 days while the work is being done.
We've been getting complaints that there are people accessing the pool, who are not residents of the Linwood community, you must help us to secure the pool area, report right away anyone who has accessed the pool, who doesn't belong there. Anyone that comes in that you let in, you're responsible, as they are your guest. So be careful who you let in. During high volume times, we ask that you limit your guests to no more than 4.
Remember that toys designed for a family pool are permitted, but footballs, frisbees, nerf balls, basketballs, baseballs and etc are not. Large floatation devices during high volume times are not permitted. If you see something dangerous, call Mooresville Police at 704-644-3311, 911 calls are for emergency situations only, you'll get quicker response by calling the local police. The safety and security of the pool is everyone's responsibility. Notify the Board if you are concerned about anything at the pool, there's an incident report that you can fill out on the website. Make sure that you put in your name and contact info, date and time of incident, time, as well as location as soon as possible.
The pool hours are 8 am till 10 pm, 7 days a week, anyone staying past that time may have their privileges suspended. Keep in mind that no one under the age of 18 is permitted in the pool area after 9 pm. 14 year olds may use the pool, but cannot have any guests, 16 year olds may bring in guests, but are responsible for them. 13 year olds and younger must have someone 16 years old or older to supervise them.
Once again, with everyone's cooperation, it can be a very enjoyable time.
FACEBOOK GROUP | FORMS & DOCUMENTS | CONTACT THE BOARD
This message was sent to you because you joined the HOA mailing list through the web site using a double opt-in feature. The Linwood Farms HOA is completely opposed to SPAM, and will not send you unnecessary frivolous emails. You will only receive Monthly News and messages from this list when the Home Owners Association, Board of Directors, or Association Committees feel there is an an announcement or issue that needs your attention as a homeowner in Linwood Farms.