News from the Board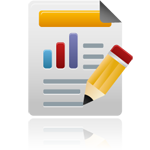 Spring has arrived and summer is fast approaching. How can we tell? The pool has been uncovered and cleaned and is awaiting county certification. The pool is tentatively scheduled to open on May 2nd, pending inspection by the Board of Health, as well as, finishing touches to the facilities. Make sure that you have your key fob handy. No one is permitted to use the pool who's not a member in good standing. If your key fob worked in the past and someone else's doesn't, this might mean that they're not permitted in the pool area. Please do not allow anyone who's not part of your group to access the pool with you, as you'll be responsible for their actions. A Board member will be on hand on the opening day, to handle lost key fobs. Please make sure that you have $25 cash or proof that a check has been sent into Cedar Management earlier. When confirmed by Cedar, your key fob will be activated. Please bring proof of residency, picture ID and be at least 18 of age to sign for them, as well as be a member in good standing. The Board member will be there from 9 am till noon, after which an appointment will have to be made. Report all missing key fobs to the Board immediately, so that they may be deactivated, to prevent unauthorized use. Please review the rules for pool use, so that all may have an enjoyable swim season. Temporary pool hours will be from 8 am till 10 pm all days till further notice. Also, no one under the age of 18 years of age is permitted in the pool area after 9 pm, no exceptions! If you see someone breaking the rules or being unruly, you can call Mooresville Police directly, especially if it's a dangerous situation. Remember to inform the Board, noting what had occurred, names, times, area of the pool, so that it can be reviewed on the video. Prompt notification, makes it easier to respond and address issues as they occur.
This is also the time of year we should be looking at setting up our lawns, maintaining them, cleaning the exterior of our homes and the overall appearance of our properties.
We've contracted with another phone and internet service provider this summer.  MI-Connection is providing the community the internet service at the pool for free and has supplied phone service at a reduced rate. This is a tremendous cost savings to the community. Thanks MI Connection. Wi-Fi service is available and is password protected. The password is [omitted, please ask], all lower case and one word.