Volume 7, Issue 10 | October 2014 | Visit Our Website | Forward to a Neighbor
DO NOT REPLY TO THIS MESSAGE | Contact the Board
News from the Board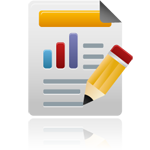 Now that our pool is closed for the season, we would like to update you about the repairs that we are about to undertake. For the past 3 or so years we have told you about leaks and cracks, along with other problems that we are faced with. 3 years ago we discussed possibly having to ask for an assessment to raise funds to do all our repairs. This was based on our financial situation at the time and how well the Board could control expenses in the future. The time has come to move ahead with all the repairs, but this time we are happy to tell you there will be no assessment for addition funds. Through budget control and carefully watching where every dollar is spent, we have built up our operating funds and have increased our Reserve fund at the same time.
Our biggest problem we faced this summer was how to repair the pool. We researched all the various techniques and their pros and cons. We weighed warranty lengths and basic usability. Quartz vs plastic Liner vs Fiberglas. After a long research period, we have decided on going with a total pool liner of Fiberglas. Why? 10 year minimum warranty vs 7. Durability. Not effected by the ground movement like quartz and does not rip like Rubber or Plastic liner. The process is a 6 step process that involves grinding the surface down and repairing any cracks that might be there. Then there is a multi-step process for the Fiberglas. All the tile will be replaced and caulking around the pool will be repaired. The same for the Kiddy pool.
At the same time we will be resurfacing both bathroom floors since they were in bad shape and doing some other repairs that are needed. We negotiated a price discount for all the work and the cost will be basically the same for the Fiberglas as it is for the Quartz. In addition, we are adding a variable frequency drive to our main pool pump. Rather than having the main pump switch on and off continuously. We can slow the speed down when demand is not high. The pump uses a tremendous amount of electricity on startup and also a tremendous strain is put on it every time it starts. This will cut down on electrical usage and lower our bill while extending the life of the pump. In May, when we open the pool, it will virtually be a new facility.
On another note, Halloween is around the corner. Please keep a watchful eye out for the little ones that may be going door to door.
Neighborhood Classifieds
This section is for residents only. Would you like to place a FREE classified ad in our newsletter? CLICK HERE to fill out the form. Deadline for submissions is the 17th of each month.
131 Maple Falls Way Yard Sale - Saturday Nov 1st 8a - 1pm
Young men clothes 18-men's small/medium. 7ft C'mas tree, 2 mt/cc bikes, women's clothes sz 14-16, XL. CALL: (704) 660-7051 or Email for more info.
UPCOMING EVENTS | FORMS & DOCUMENTS | MESSAGE BOARDS
This message was sent to you because you joined the HOA mailing list through the web site using a double opt-in feature. The Linwood Farms HOA is completely opposed to SPAM, and will not send you unnecessary frivolous emails. You will only receive Monthly News and messages from this list when the Home Owners Association, Board of Directors, or Association Committees feel there is an an announcement or issue that needs your attention as a homeowner in Linwood Farms.