Volume 7, Issue 11 | November 2014 | Visit Our Website | Forward to a Neighbor
DO NOT REPLY TO THIS MESSAGE | Contact the Board
News from the Board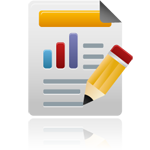 We wanted to update everyone on repairs that are taking place at the pool. Both bathrooms at the pool have had their surfaces refinished. The workers ran into a slight problem when they started. They found out that sections of the cement floor were delaminating. Delamination is a mode of failure for composite materials or cement. In laminated materials, repeated cyclic stresses, impact, and so on can cause layers to separate, forming a mica-like structure of separate layers, with significant loss of mechanical toughness. Those areas were chipped off and leveled so the final textured surface could be added. This has been completed.
We added a variable speed controller to the main pool pump. This eliminates the constant starting and stopping of the pump during the regular season and allows us to run the pump at very slow speeds during the winter. By doing this, we reduce the wear and tear on the pumps which extend their life expectancy. The speed reduction also reduces our electrical bill.
The Main pool has been drained and completely pressure washed. Any cracks have been repaired. All the old remaining tile has been removed and new tile has been installed. A special bonding agent has been applied to the complete surface in preparation for the Fiberglas shell. This will be done when we have 2 days in a row where the outside temperature does not drop below 40 – 45 degrees. We'll inform everyone when this is completed and the pool has been refilled.
We must remind everyone that ALL garbage cans must be taken in by the day after pick up. This is not only our rule, but the Towns. They require all cans be removed by 6am the following day after pickup. Also, placing signs on common property for any use, i.e. Political, yard sales, etc., must first be approved by the Board and when approved must be removed within 24 hours following the event. This rule also applies to the strip between the sidewalk and the street which is owned by the town. They can issue fines if not followed. As far as the placement of signs on the homeowners property. For Sale, political or rental signs, as well as garage sale signs are approved if they are removed within 24 hours of the event or sale, etc. Any other signs are not allowed as per our CC & R's.
Pet owners MUST keep their pets on a leash while walking the neighborhood. Also, please pick up after your pet. Stations are provided for this reason.
Finally, we hope everyone has a very enjoyable Thanksgiving Holiday.
From the Social Committee
Happy Holidays Linwood Farms!
Thanksgiving and the holidays are quickly approaching and we hope that amidst the craziness of the season that you can find time to relax with your family.
Normally the Social Committee plans a holiday event in December, and it is with great sadness, we are not able to host one at this time. We only have two people serving on the committee (we have been serving eight years) and we have scheduling conflicts in December.
We have asked in the past for new volunteers to join so we can have fresh ideas and to divide the tasks evenly. We know many families have moved into the neighborhood and we'd love for you to join. Please visit our website and email the Social Committee if you'd like to plan fun events for our neighborhood.
We ARE able to do our Annual Holiday Light Judging Contest, though. We will drive through the neighborhood on Monday, December 15th starting at 6:30 PM. We know many of you go all out with lights and we can't wait to see them. Winners will receive a $25 gift card to Target.
Here are the categories:
• Winter Wonderland
• Most Festive
• All-Out Griswold

So string it up, light it up, and blow it up on December 15th! Maybe you'll be our next festive winner!

Happy Decorating!
LF Social Committee
Linwood Farms on Facebook
In case you haven't yet heard the news...Due to requests from HOA members regarding more open and easy communication between residents and officers, we have decided to change from a Facebook page (which is public, and can be seen by anyone), to a Facebook Group (that is private, members only). This will allow for discussions of all types, without the possibility of causing issues with our property values. A public page does not provide that type of privacy.
Facebook does not offer us the ability to simply convert our page, so we have to start a new group, and you will have to join that group to participate. You may request to join the group at any time, but we will also be sending out waves of invitations to join. When you request to join, you may be expected to provide your street address (EX: 123 Elm Street). If we are unable to confirm your membership in the HOA, you will not be allowed to join.
We will be deleting the old Facebook page on December 1st, along with the Message Boards on the website (so there will be one central place for communication).
New Facebook Group
UPCOMING EVENTS | FORMS & DOCUMENTS | MESSAGE BOARDS
This message was sent to you because you joined the HOA mailing list through the web site using a double opt-in feature. The Linwood Farms HOA is completely opposed to SPAM, and will not send you unnecessary frivolous emails. You will only receive Monthly News and messages from this list when the Home Owners Association, Board of Directors, or Association Committees feel there is an an announcement or issue that needs your attention as a homeowner in Linwood Farms.