News from the Board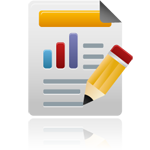 The pool has officially opened on the 10th of May. We are currently making some additional upgrades to the pool area, such as lighting. This will save us money in the long run by using less power. We are replacing our high wattage lamps with LED light panels. Concrete foundations are being poured to secure new metal lamp poles. These poles are replacing our old fiberglass poles that were just stuck into the ground. The gate access system was upgraded as well, since it's a cloud based system, there's a slight delay in gate release. When you swipe your key FOB, there will be a 2 second delay and the gate will release its hold. We wish to remind those who use the pool that the household is responsible for all guest that come with them. When entering and exiting, only allow those who are with you into the pool. Everyone must swipe their key fob to gain access. If someone is having difficulty in accessing the pool, advise them to contact the Board or Cedar Management, keep in mind that if your key fob worked before, then the system is working and that particular key fob isn't for a reason. We need everyone's participation in helping to keep the pool area clean and a friendly place to come to. Only toys that are designed for pool use are to be used, other toys or objects such as footballs and hard objects are not permitted in the pool area at all. Refresh yourself with the rules of the pool, especially observing the NO GLASS AT ALL in the pool area. It's a family friendly area and we ask that you keep that in mind at all times. No one under the age of 18 is permitted in the pool after 9 pm. Until all upgrades are completed, the pool hours have been amended for your safety, 8 am till 8 pm will be observed ALL NIGHTS. Since the lighting is not complete as of the writing, we ask that you observe these the restricted hours. It's for your safety.

We have our annual HOA meeting on the 21st of May, at the Charles Mack Center, we ask that you attend this important meeting, it'll begin sharply at 6:30 pm. If you're not able to attend please give someone your proxy so that we may meet quorum and be able to conduct the meeting. There will be a question and answer session at the meeting. You can address issues to the Board directly. Please keep questions short and to the point, so that we can conduct a positive and productive meeting in the time we have reserved.

School will be ending shortly, so be careful especially while driving. Our children will be out and about more often.

Email the Board of Directors.



Pool Committee

The pool season has begun and the pool is open for your enjoyment, please review the rules and abide by them. Remember that residents who are not members in good standing can not be a guest at any time. Children below the age of 14 must be accompanied by an adult or someone at least 16 years of age. Teens can come in by themselves at age 14, but can not bring any guests with them. The pool hours have been adjusted to 8 am till 8 pm, while upgrades are being made, everyday of the week, please cooperate while we make these improvements. Approved pool toys are to be used only, we've had so far a few occasions where non-approved pool toys are being used and under aged, unattended teens were present with no supervision.

You're reminded not to let anyone in, all members must swipe their key fobs to gain access to the pool, please close gate when entering and exiting making sure that no one enters without swiping their key fobs. If someone is having difficulty with their key fob, tell them to contact the Board through the web site and they'll check it out. If you lose your key fob, report it to the Board right away, so that it can be de-activated, to prevent unauthorized use and get a replacement key fob. If you see something that doesn't seem right, please contact the Board/Pool committee via the website, with date, time and area of the pool that you witness a violation or uncomfortable situation, so that it may be investigated.
Enjoy the pool season,
Pool Committee

Email the Pool Committee.



Upcoming Events


Annual Meeting: May 21, 2014 @ 6:30PM

Last Day of School for MGSD is June 11, 2014

Committee News
Social Committee

This month our Committee has no news to report.

Email the Social Committee

Architectural Review

This month our Committee has no news to report.

Email the Architectural Review Committee

Landscape Committee

This month our Committee has no news to report.

Email the Landscape Committee

CLASSIFIED ADS

This section is for residents only. Would you like to place a FREE classified ad in our newsletter? CLICK HERE to fill out the form. Deadline for submissions is the 17th of each month.


House Cleaning Needed

I am in need of a cleaner every other week. I suffer from a neck and spine injury which makes it very painful to mop my floors. I love a clean home and I just cant do it anymore.
I would like someone every other week if possible. Thank you!

CALL: 704-677-6567


Ping Pong Table For Sale

We have a 3-year old ping pong table for sale. Some signs of use. Selling for $125 OBO. Paddles and balls are included.



CHRISTMAS TREE

7' tall dense artificial green tree, in box with stand. Excellent condition. $30. EMAIL for information.