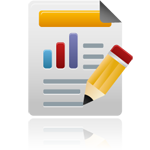 Over the past couple of years, our pool services have been handled by pH Pool. The first year their service was exceptional. Last year we started to see some problems, but we were guaranteed that they would be corrected. This has not happened. The Board called them in and informed them we were not happy with their service and that they have not performed up to the standards that we contracted for. At this point, we have terminated their services and have contracted with another company. AquaTech has taken over responsibility for pool services. We expect better service and have informed them of items that need to be addressed by the pool opening next year. The reason for the delay to next year is because the pool will need to be emptied in order to complete those tasks. Be aware, we have built in a 30 day out clause to the contract and will exercise it if need be.

We also need to address some issues with Homeowners. Lately we've been experiencing several serious violations at the pool. One very serious issue involves a homeowner being intoxicated at the pool over the holiday weekend. He was drinking out of glass bottles, not only on the pool deck, but in the pool as well. Intoxication will not be tolerated and glass at the pool in any form is forbidden. If a glass had broken and gone into the pool, under NC Law we would have had to close the pool and empty it. This would have cost many thousands of dollars with the cost being charged to that homeowner. The Board acted quickly and has revoked the pool privileges for this homeowner.

Another issue is underage children accessing the pool after 9 pm, which is adult swim time. No one under the age of 18 years of age is permitted in the pool or pool area at that time, with or without an adult. Also, some residents have elected to stay beyond the pools closing time. Pool opening times are from Sunday till Thursday, 8 am to 10 pm, Friday & Saturday, 8 am till 12 am (midnight). Children 13 years of age and younger must have someone at least 16 years of age responsible for them. 14 year olds, can access the pool, but must not bring anyone with them. Violators face having their pool privileges revoked.

The use of non-pool toys are being used again at the pool. The continued use of these toys may cause injury to adults as well as children, footballs, soccer balls, nerf balls, etc. If it's not designed for pool use, then they're not to be brought to the pool. Bikes, scooters and skate boards are to be placed in or near the bike rack and not the pool deck. If you lost your key fob, notify the Board right away so that we may de-activate it to prevent unauthorized use. Make an appointment to get it replaced by going to our website under Board or Pool and leave a request. We've also been noticing that people who should not have access to the pool are being let in by residents, by doing so, you're going to be held responsible for their actions and jeopardize your good standing in using the pool.

A reminder to make sure that you send in the second half of your dues before the end of the month in order to avoid a $20 late fee and possible suspension of your pool privileges. Residents not in good standing cannot be a guest of others. This includes the whole family. After the first week of August, pool privileges will be suspended if your dues aren't paid. If your key fob isn't working, call Cedar Mgmt. and check the status of your account. We get weekly reports of payments not daily. The Board cannot ascertain your status until we have those reports. As a reminder, it may take a few days before your account is credited.

Email the Board of Directors.