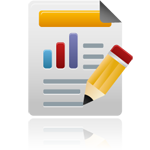 2013 has come and gone and the New Year is upon us. We hope everyone has had an enjoyable Holiday Season. As a reminder, all holiday decorations should have been removed from the outside of your homes. Even though it is only January, we should be thinking about preparing for the spring. Preventive lawn maintenance i.e., seeding, aerating, weed control and of course weekly lawn cutting becomes a priority. Thinking ahead can make things easier for you in the long run.

Hopefully, with the cold weather we've been having, no one has had any damage to their pipes. The town has sent telephone messages during the freeze advising everyone on measures to take to prevent pipe freezing.

We've received a few complaints about dog owners who let their animals run free. It makes it difficult for owners to maintain control over their leashed dogs when they are being rushed by unleashed and unattended dogs. Some animals may take it as a threat that another is coming towards them and act aggressively, possibly resulting in injury to the person and animals. So please be responsible. All animals should be on a leash. We are also finding that some of the dogs that are running wild are creating property damage to other homeowner's property. You may be held liable for repairs, so keep all animals leashed.

As a reminder, March 1, 2014 the first half of the yearly dues are due. Any monies credited to your account after March 31st, will be subject to a late fee. To avoid this, please send the dues in on time. The Board has reviewed the monies on hand and our expected expenditures and has decided not to raise the dues this year. The amount will remain at $360 and is payable in two installments, March 1 and July 1. We're in the planning stages of having our "Annual Budget" meeting, so watch for details.

We've contracted with a company to clean and maintain the doggie stations, as it's been difficult to have volunteers do this. The company will be maintaining all 4 stations on a weekly basis. Please use them properly and dispose of animal wastes in the containers provided, as well as use the bags that are also provided. Your cooperation is greatly appreciated.

There are a few houses that are empty in the community, we ask the neighbors please pick up the newspapers that are thrown there by the carrier. It makes for a better looking community. Also, please pick up the ones in front of your home.

Hoping everyone has a Happy and Healthy New Year.