News from the Board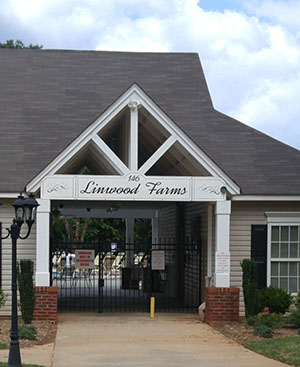 We want to make sure everyone is aware the March payment of our Annual Dues were due on March 1st. We give a 30-day grace period, but if the dues are not received prior to the end of that grace period, late fines will be assessed. Please get them in to avoid this.
In the last newsletter we mentioned that there will be people at the pool off and on to do work there. The pool was uncovered on the 14th, shocked and the pumps have been primed and tested. All furniture is out, and we are waiting until the chemicals do their job, so the pool can be cleaned. Yes, we know we are almost 2 months away from opening the pool. It just takes that long to get it prepped for the summer. On the 19th there will be a flurry of contractors at the pool. They may even work late into the evening. Doors must be replaced along with siding and the whole building needs to be painted. Some of the rooms must have some drywall replaced because of past flooding from broken pumps. The work hopefully will not take much more than 2 weeks.
Sometime back, after the car stealing incident, people wanted to start a neighborhood watch. We put it out there and a group of people volunteered. The Board, along with the other committees invited everyone on that list to meet with us. One person, Carol Stevens showed up. We gave her all the information that we had on starting a neighborhood watch and gave her some guidelines. Last week she invited everyone to meet at her house and, besides herself, only Lisa Davis was there. Come on people. Everyone complained and wanted something to be done. The Board and all the committee members, along with Carol and Lisa are trying to get this going, but we need help. So, we're asking for people that are serious to jump in there and contact the neighbor watch at LinwoodFarmsNW@gmail.com.
Thanks to everyone and enjoy the hot, no no, warm, no no cold weather. Yeah, we know, it's North Carolina.
News from the ARC
Everyone should be familiar with our CC&R's, as well as our Guidelines. Spring is fast approaching and to avoid being violated and having fines issued, please address the following potential issues.:
• Spring Lawn and weed care
• Mold removal from your home if this is present
• Mailbox Maintenance
• Garbage cans shielded or moved out of sight
No one like receiving violation letters and no one wants fines assessed, so please address these issues to avoid them.
News from the Social Committee
Happy Spring Linwood Farms Families,
With the arrival of Spring right around the corner, it's time for our annual Neighborhood Egg Hunt. This is always such a fun event!
---
Neighborhood Egg Hunt
When: Saturday, 4/13 at 3pm
Where: Playground Area
What to Bring: Your own basket
The Egg Hunt will be broken into three age groups: 0-4-years old, 5-9 years old, and 10+.
---
Donations Needed
We have over, 500 eggs to fill and we need your help! We are collecting donations to fill the eggs. If you would drop off a bag of individually-wrapped candy or allergy-friendly egg stuffers, we would greatly appreciate it…and so will all our little Egg Hunters!
Egg Hunt Donation Drop-off Locations:
227 Golden Valley Dr. & 170 Golden Valley Dr.
---
Save the Date! Community Yard Sale:
Mark your calendars, the annual Neighborhood Yard Sale is scheduled for Saturday, 4/27.