News from the Board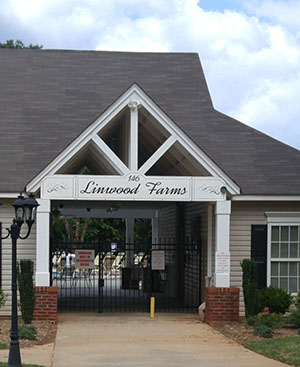 As a reminder, if your March 1st. dues payment was not received by the end of March, then late fees were added on. Coupons were mailed out for the March 1st payment and numerous notices were given.
Now that we are entering the warm seasons, our management company will start their normal inspection process. Exterior maintenance, (lawn and beds), as well as home exterior (mold) will be high on their list. Please address any issues that you may have in order to avoid having a violation letter sent to you.
In last month's Newsletter we discussed the renovations at the pool. Hopefully everyone has noticed a change. By the time you receive this Newsletter, we should be 99% done. As everyone knows, the siding in the front was stained/warped and every time we had to fix or replace something, i.e. water fountains, we were unable to match the siding. We would steal pieces from the side of the building that no one sees in order to get the job done. By replacing the siding we actually uncovered water damage to the walls under the siding and dangerous wiring. Prior to January 2002 a product called Energy Brace was used on the exterior walls instead of OSB. This product is ¼ inch thick not ¾ inch and supposed to be water proof if installed properly. Properly is the key word. All seams were to be taped with a waterproof material to prevent wind and water getting behind the wall. No seams were taped. For the people that watch shows like Mike Holmes and Property Brothers you will understand this. Wire connections were made using electrical tape and no junction box being used. Can we say fire hazard? Those boards that were in bad shape were replaced with actual wood sheathing and the WHOLE BUILDING wrapped in waterproof covering. An electrician was called to handle the wiring problems. Now we are getting ready for the pool to be inspected.
We wanted to address the comments made after we had the auto thefts in our neighborhood. One person somehow pointed at our camera system at the pool being useless during these events. In a way, they are correct. This system was put together to address issues at our pool, playground and pool parking lot. That's all. This system is not real-time monitored and is only reviewed when something has taken place. One camera that faces front did pick up the stolen cars during the first incident and was reviewed by the police. The only information that it gave them was the time frame when they passed by.
Now lets address cameras at the front entrance. We actually looked into this a while ago and here are the facts. What you need. Multiple 8 Megapixel camera, the poles and adapters to mount them on, a water proof and theft proof locking cabinet that is cemented into the ground, electrical wires and boxes to be put in, 8 mega pixel NVR (network video recorder) and cellular service to be put into place since a wireless system cannot reach the club house. We will also need multiple high intensity IR lights, tag reading and facial recognizing software. Now multiply everything by two because we have 2 entrances. All that has a minimum cost of $30,000.00.. That's a one time $100.00 assessment to every home above what our dues are.
What we are looking at is possibly putting an extremely high resolution camera on the front of the pool house looking down Centerpoint since this is the entrance that was used by the thieves. Be aware, the images will probably show someone driving a stolen car, yours or someone else's. Also, stolen tags were used on one of the cars. Again, useless to the police. I know everyone is having a knee jerk reaction to what happened. But having an expensive system that is useless to the police will not help. Home cameras placed in the right place can actually captures faces better than cameras looking into a darkened car at night even with night time capability. Having said that, we will probably put it out to the community and let you make the decision.
Last but not least. Neighborhood watch. So far they have had 2 failed meetings. Only Mrs. Stevens and Davis showed. If you want to get involved, email them at: linwoodfarmsnw@gmail.com.