News from the Board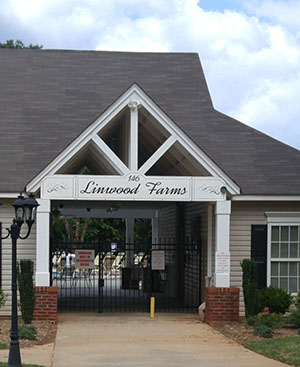 The Board would like to bring you up to date on the pool situation. When we closed the pool last year, we realized the bathrooms would never pass county health inspection for the 2017 season. Why? People had punched holes in the walls, stalls had been shaken from their brackets, lights were failing and the valves on the toilets were no good. We had already replaced the valves, but after so many years they failed again
We spent the winter months searching for contractors to do the work. To our surprise, no one wanted to do HOA work. They only wanted to do residential jobs. We assumed that they all must be millionaires and didn't need the money. Finally, we found someone that was willing to do the work and we placed an order with Lowes for the materials needed. Since some were special order, 2 weeks were needed. The materials arrived on the 12th of May and work started.
What should have been a 2-3 day job hit a major snag. The contractor broke his arm. Needless to say, all work stopped. The Board is meeting with a couple of people on the 16th and hope to have them on board within a day or so. If they agree to finish the work, the pool should open within the week.
The community has to realize that even though the pool itself has passed inspection, without functioning bathrooms the Board of Health (County Health Inspectors) will not allow the pool to open. The upside to this problem is that we now know contractors that are willing to work with the HOA for future projects. As a side note, we also have a plumber who has already solved one of our major problems.
In the past, we had to shut off the water to the building to winterize it. Doing this also shut down the irrigation system at the pool area. Irrigation normally gets turned off at the end of October while the pool shuts down in September. This created many problems. Our new plumber has figured out how to isolate the building from the irrigation system and has alleviated this problem.
We will keep you informed via Facebook and our website on the construction situation. Thank you for being patient.